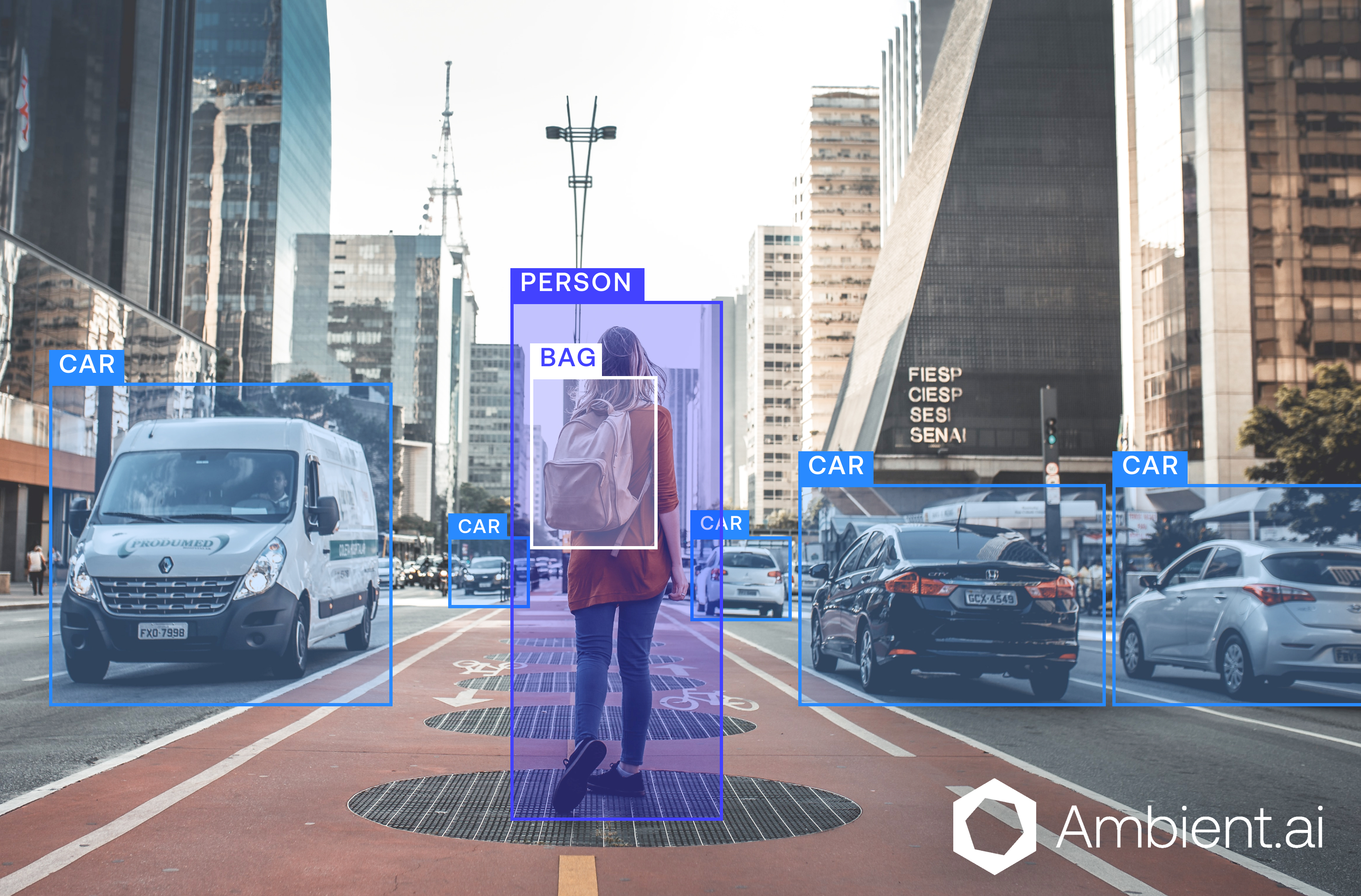 CARMEL, IND. (Oct. 30, 2023) – Allegion Ventures – the corporate venture fund of Allegion plc – has made a $20 million investment in Ambient.ai, the artificial intelligence (AI) powered computer vision intelligence (CVI) company that's transforming enterprise security operations to prevent security incidents before they happen.
Based in San Jose, California, Ambient.ai applies AI and CVI to existing security camera infrastructure – allowing their platform to deliver near human-level visual perception that analyzes actions and situational context to create efficient and accurate threat detection.
Allegion President and CEO John H. Stone said Ambient.ai aligns with Allegion's focus on using innovative technology to enable seamless access and a safer world.
"This is the largest and most significant investment in the history of Allegion Ventures, reflecting the tremendous potential we see for future collaboration between Ambient.ai and Allegion," Stone said.  "Allegion's connected hardware manages access and entry points, while Ambient's platform provides contextual understanding to dramatically reduce false alarms in access control systems and vastly improve threat detection and response."
Allegion Ventures President Rob Martens, who also serves as chief innovation and design officer at Allegion, emphasized that Ambient.ai is a true innovator in the marketplace. Martens will serve as a board observer for Ambient.ai.
"We are thrilled to work with Ambient.ai. Shikhar and Vikesh are trailblazers in CVI and truly understand how technology can advance threat detection as well as safe access, people movement and data analytics," Martens said. "They're moving video surveillance from a reactive to a proactive resource, meeting evolving customer needs in physical security."
Ambient.ai was founded in 2017 by CEO Shikhar Shrestha and Chief Technology Officer Vikesh Khanna, experts in artificial intelligence and deep learning, who shared a vision of making security proactive through technology.
"As we kickstart this transformative partnership with Allegion, we're propelled by our vision of a powerful AI platform, built on seamless integrations with leading security technologies," Shrestha said. "Allegion's best-in-class products bring exciting possibilities to the table as we continue to deliver compelling solutions to prevent even the most complex security incidents."
Additional terms of the Allegion Ventures deal have not been disclosed.
###
About Allegion Ventures
Allegion Ventures is the corporate venture fund of Allegion. It invests in and accelerates the growth of companies with innovative technology or software that bridge physical and digital security and create seamless user experiences. For more information, please visit www.AllegionVentures.com.
About Ambient.ai
Founded in 2017 by CEO Shikhar Shrestha and CTO Vikesh Khanna, Ambient.ai is a unified, AI-powered physical security platform that helps enterprise organizations reduce risk, improve security operation efficiency and gain critical insights. Seven of the top 10 U.S. technology companies, along with multiple Fortune 500 organizations across a variety of industries, leverage Ambient.ai to unify their security infrastructure and significantly enhance their security posture.