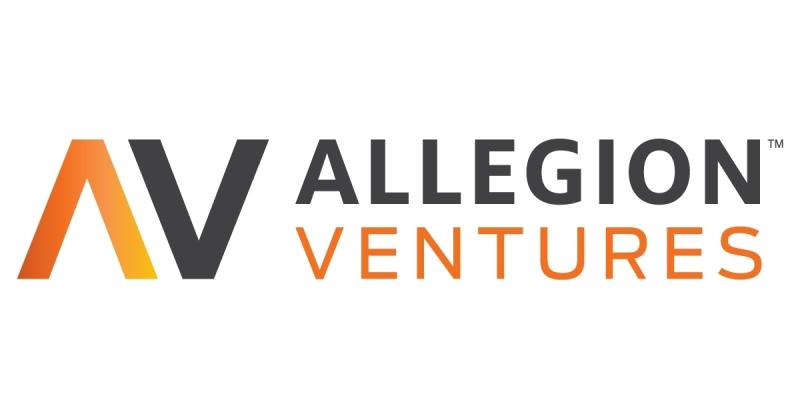 Corporate ventures arm of Allegion plc expands investment power to accelerate innovation in security technology, software 
CARMEL, IND. (Dec. 1, 2021) – Allegion Ventures – the corporate ventures arm of Allegion plc – has launched a second fund to accelerate technology and software investments in IoT and data security, building analytics, construction lifecycle management and property management. $100 million is allocated to Fund II, double the size of Allegion Ventures' initial $50 million fund that launched in March 2018.
Bobby Prostko has been named managing director for Fund II. Prostko, who joined Allegion Ventures as a principal in 2018, also serves as Allegion's deputy general counsel, intellectual property and cybersecurity, and chief privacy officer. He said the success of partnerships built through Fund I drove momentum for the creation of Fund II, which will write initial checks that are generally in the range of $500,000 to $10 million.
"For more than three years now, Allegion Ventures has taken an investing approach designed both to deliver financial returns and to spur innovation," Prostko said. "Given the success we've had with that approach, we'll continue to invest in promising companies where Allegion Ventures can be a strategic partner, adding value through our expertise in global markets, commercial and channel relationships, security standards and operational excellence. We're inspired by and want to explore new technologies and software solutions that creatively solve common problems in an expanded list of targeted sectors – and we're in a position where we can take bigger bets for the right opportunities."   
President Rob Martens and Chief Marketing Officer Doshia Stewart, co-founders of Allegion Ventures, said the team remains active in its support of Fund I investments. 
"Allegion Ventures continues to invest in its Fund I portfolio companies, and our principals and associates are actively involved with them as board members, observers and collaboration partners," Martens said. 
"We're very proud of the innovation and growth we are seeing from the early-stage companies we've already invested in, as they go beyond traditional approaches to bridge physical and digital security and create seamless user experiences," Stewart added. 
Fund I is focused on people flow, seamless access, campus safety and asset management. Its seven active portfolio companies include HqO, Kasa, Mapped, Mint House, Pindrop, Robin and VergeSense.  
"VergeSense is proud to be a part of the Allegion Ventures Fund I family, and we appreciate their continued strategic support of our business," said Dan Ryan, CEO of VergeSense. "The Allegion Ventures team has brought a lot of value to VergeSense through its vast industry knowledge helping us to build a leading workplace analytics platform. We congratulate Allegion Ventures on the launch of Fund II and look forward to watching them expand the impact of innovative software and technologies that create seamless user experiences."       
Allegion Ventures Fund I additionally invested in Openpath Security, which was acquired by Motorola Solutions earlier this year. 
The Allegion Ventures team also includes Principal John Goodwin (Allegion Americas vice president and general manager of multi-family access) and recently added a new principal, Hatsuki Miyata (Allegion's deputy general counsel and corporate secretary).
Allegion Ventures continues to work with corporate venture capital firm Touchdown Ventures in managing both its Fund I and Fund II investments. Touchdown works with multiple Fortune 500 corporate venture funds in a similar capacity.
For more information about Allegion Ventures, visit www.AllegionVentures.com. 
###
About Allegion Ventures
Allegion Ventures is the corporate venture fund of Allegion. It invests in and accelerates the growth of companies with innovative technology or software that bridge physical and digital security and create seamless user experiences. For more information, please visit www.AllegionVentures.com. 
Media Contact: 
Elizabeth Friedland
Elizabeth.Friedland@allegion.com / Media.Ventures@allegion.com
317.918.8009