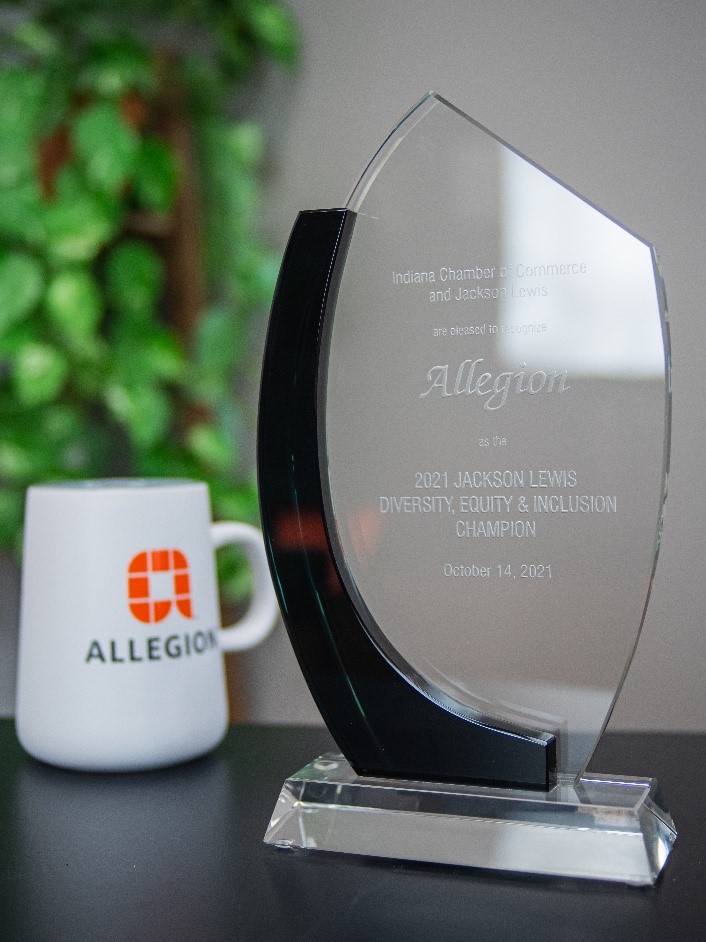 In a year full of challenges for businesses around the world, Allegion continued to be positioned for success. Our continued ability to thrive in the industry—and within our communities—is a testament to our stronger-than-ever collective teamwork and the way that we consistently put our company values into action.
With awards honoring our safety initiatives and industry involvement, commitment to inclusivity and diversity, technological advancements, innovative brands and incredible accomplishments from our employees, we are proud of the work that we did in 2021. Our sights are set even higher in 2022 as we continue to grow, excel and embrace the values that make Allegion great.
COMPANY AWARDS
Allegion was recognized in October as the first-ever recipient of the Jackson Lewis Diversity, Equity & Inclusion Champion Award, recognizing our global team members' renewed and growing efforts to promote a more diverse, equitable and inclusive workplace culture. 
Also in October, Allegion was honored as the winner of the National Safety Council's prestigious 2021 Robert W. Campbell Award, given to an elite group of organizations successfully integrating environment, health and safety management with business operations as a cornerstone of success. The National Safety Council (NSC), America's leading nonprofit safety advocate, recognized Allegion's excellence in and superior commitment to health and safety, reflecting our values in action.