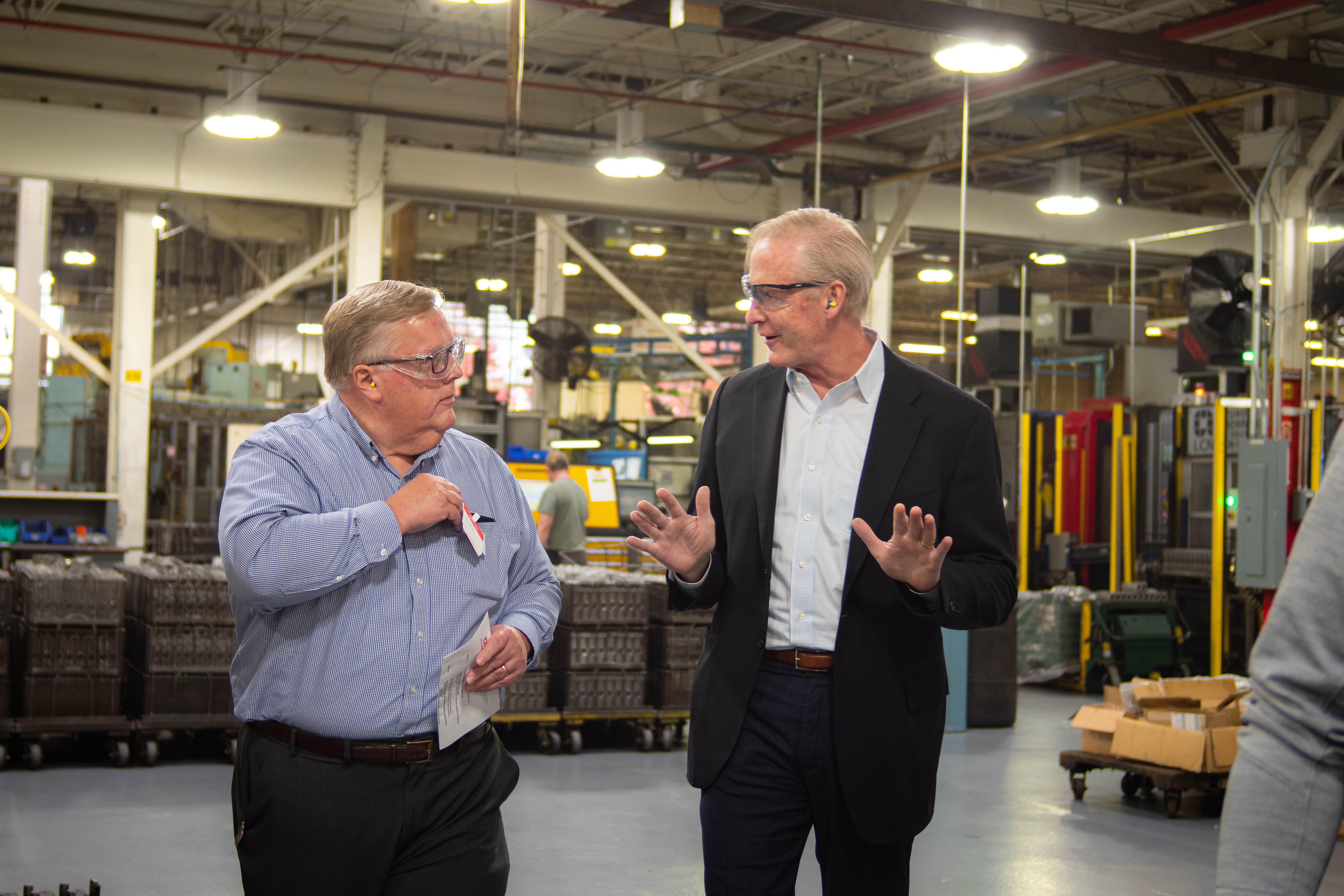 What is most rewarding part of working in a manufacturing company?
It's the people first and foremost. Secondly, the variety. In my 38 years, there has never been a copy of a day. It has been absolutely invigorating. Even today, there are new problems, new challenges, new competitors. I have a competitive nature. I want to go test ourselves against ISO standards and figure out how we become Industry Magazine's best plant of the year. I genuinely believe if you create an environment where people can learn and grow, and you challenge them to compete, they will.
I feel I can walk into any type of business and understand what is going on because of my manufacturing experience. Inside every plant, you have human resources, materials management, engineering, new products and more. It's an excellent laboratory to be able to understand business from a variety of different lenses and be able to apply knowledge and see results, which is very rewarding.
What is the biggest challenge you have encountered in manufacturing?
I think one of the bigger challenges is understanding how to drive change. I have overcome that challenge with detailed problem solving and patience. You can't change the way things are done overnight. But, if you're persistent and factual in the proof of the need and get people involved, it will drive improvement. People will come along. There are people who think you can change things overnight. With big organizations and teams, it doesn't change overnight.
It's amazing what can be done when people have a plan or a vision and they believe in it. If you can get those two things, great things can happen. At my previous company, they wanted to believe they were the best in the electrical industry. I thought that when I left 10 years earlier. When I came back, I realized they could be better. You must have the courage to be able to deliver those messages. A lot of my own success was driven by my fear of failure, of not being successful. Through a lot of self-analysis, I understood myself a lot better – and that was a great liberator for me.
I think there are people who look like me out on the manufacturing floor right now, they just haven't yet had the opportunities I've had.
If you are at any solid manufacturing company, your ability to work hard, learn and advance is amazing. You can get a four-year degree helped paid for by Allegion today. You can choose to pursue supervisory skills. You can learn our business from a mechanical side and then end up going into sales. Those are the great stories I'm a part of. That's one of the promises of manufacturing I really like. And that's not just at Allegion. If you're willing to work, are accountable, invest in yourself and learn, you can make a great life for yourself.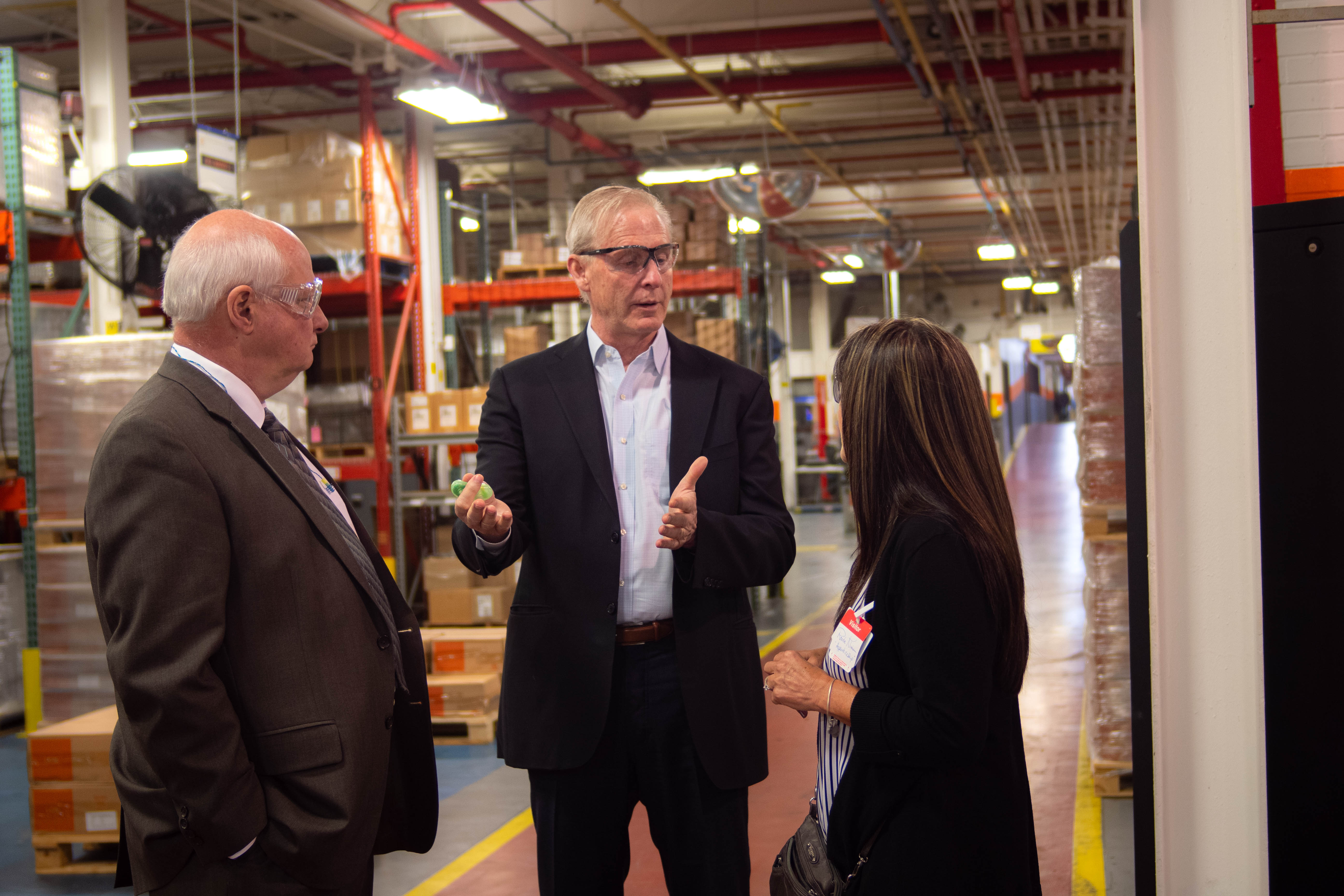 What advice would you give to someone considering a career in manufacturing?
Take the leap. You'll learn aspects of the business and get exposure that you won't be able to find anywhere else. With the right company, it's an opportunity to learn and grow. The sky is the limit. I finished my MBA at Pepperdine, and there you had to be the president of something to be a part of the Presidential Key Executive Program. Every other week we were at a business, and we were tasked with evaluating what was going on in the business hosting us. We visited radiology businesses, sign businesses, gold extraction businesses and more. Because of my knowledge and training going in, I felt I had a unique ability to walk into the business and quickly understand their finances, marketing, positioning and more. Because you are exposed to other types of business opportunities in manufacturing, it will give you the tools to be able to add value anywhere you go. To me, that's why manufacturing is interesting.
In your opinion, what challenges does the manufacturing industry face today?
It depends on where you are at in the world. First, the scarcity of skilled labor, from entry level all the way up, is a big challenge. The war for talent is huge. The second challenge is that countries, especially the United States, need a strategy that promotes manufacturing. The playing field has to be level. There needs to be a longer-term vision that would support the country in manufacturing for the betterment of society.
If you had to use one word to describe the future of manufacturing, what would it be?
Exciting. There are more than 30 technologies hitting our business and manufacturing floor today, and it will continue to evolve and change how we do work tomorrow. When you think about early manufacturing starting with fire, a hammer and an anvil pounding stuff out to what we do today, it's amazing and continues to change.